We have used numerous products from Google and loved many of them. But sadly, some of them demised. Reasons range from not getting loved by consumers to being outdated. Here I present you the list of 12 Google Projects(or products) that didn't make it to 2015.
12. Website Optimiser
This was a free tool which allowed users to test and optimise their websites. Some of its features were transferred to Google Analytics. One of them is A/B analysis. Discontinued in 2012.
11. Dictionary
This was an standalone tool for definitions in several languages. but at the time of its launch, it was a part of Google Translate. This was merged with Google search, so now you can simply type "define blog" to learn definition of "blog".
10. iGoogle
A very widget-full homepage from Google, discontinued in 2013. If you have been a moderate internet user then you must have used iGoogle.
9. Google Desktop
A heavy tool to display widgets on desktop. Do you remember adding Analog clock and weather widgets on your desktop to make your laptop look smart (at that time). Discontinued in 2011.
Image Source: SlashGear
8. Quick Office
Well, we have used this application on Android to view and edit office documents. The good thing: This hasn't been permanently gone, It was recently ported to Google Drive.
7. Google Buzz
This created a lot of buzz since its and launch and many users (including me) took a breath of relief when it was discontinued. It was so irritating that Google pushed it all over, including Gmail. Google plus button may be compared to buzz(somehow). Discontinued in 2011, lasted more than a year.
6. Page Creator
This was a webpage creator tool + platform for users who could build web pages without coding skills in HTML. It had over 3 million users. Example page: "http://example.googlepages.com". Discontinued in 2008 and ported to Google Sites.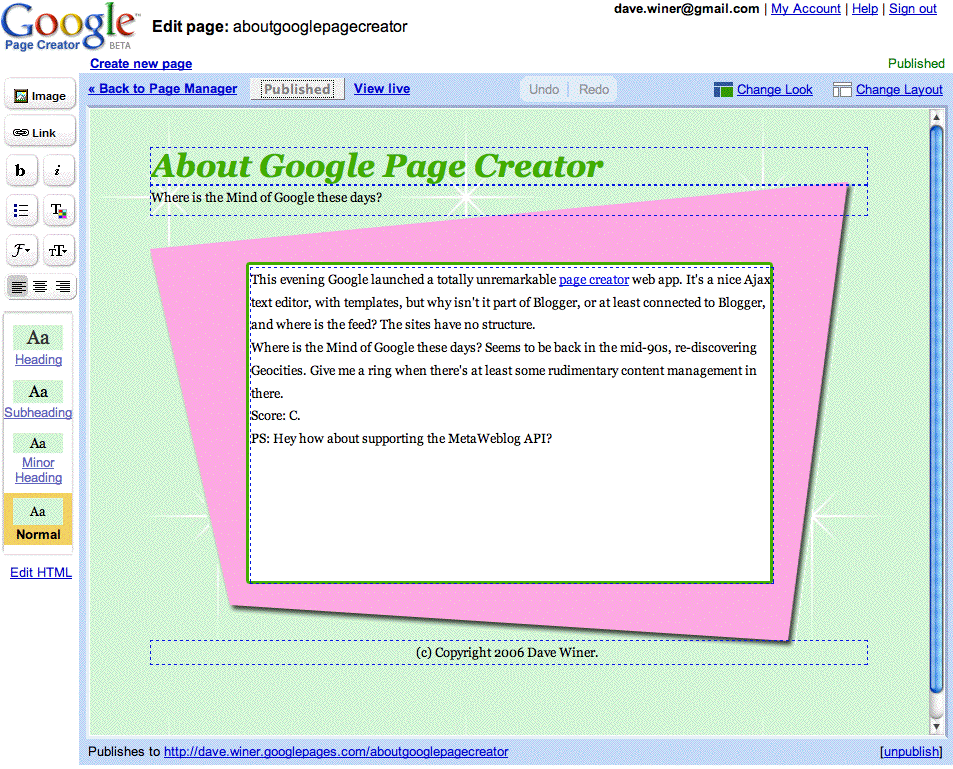 Image Source: Scripting
5. Wave
Before its release in 2009, it created a hype among web developers. It was designed to merge key features of instant messaging, social networking, wikis and communication media. Discontinued in 2012, but still available as Apache Wave.
Image Source: Wikipedia
4. Nexus Q
Besides getting launched along with Nexus 4 and Nexus 7 & having beautiful design, this digital media player couldn't win hearts. Discontinued within 4 months.
3. Reader
This ATOM/RSS feed reader was a powerful tool for news aggregators. Though there are many alternatives to Google Reader. Discontinued in 2013.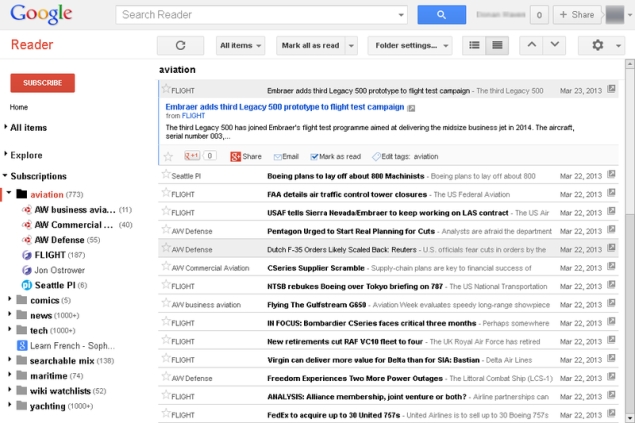 Image Source: NDTV
2. Google Talk
This is by far the most used Google project/tool/app by me. I used to chat with friends and family till WhatsApp happened to me. At present I don't use any IM app on my laptop. GTalk has been replaced by Hangouts now.
Image Source: Geek
1. Orkut
The first social networking site for many (including me). It was heavily popular in Asia and Brazil but then facebook happened. Google took down orkut this year and now Orkut communities can only be accessed.
That's all, folks.